The November Update has arrived! You can receive the update automatically by launching the game and clicking yes to the update or by going to your account page and downloading the latest installer!
So what is included in this update?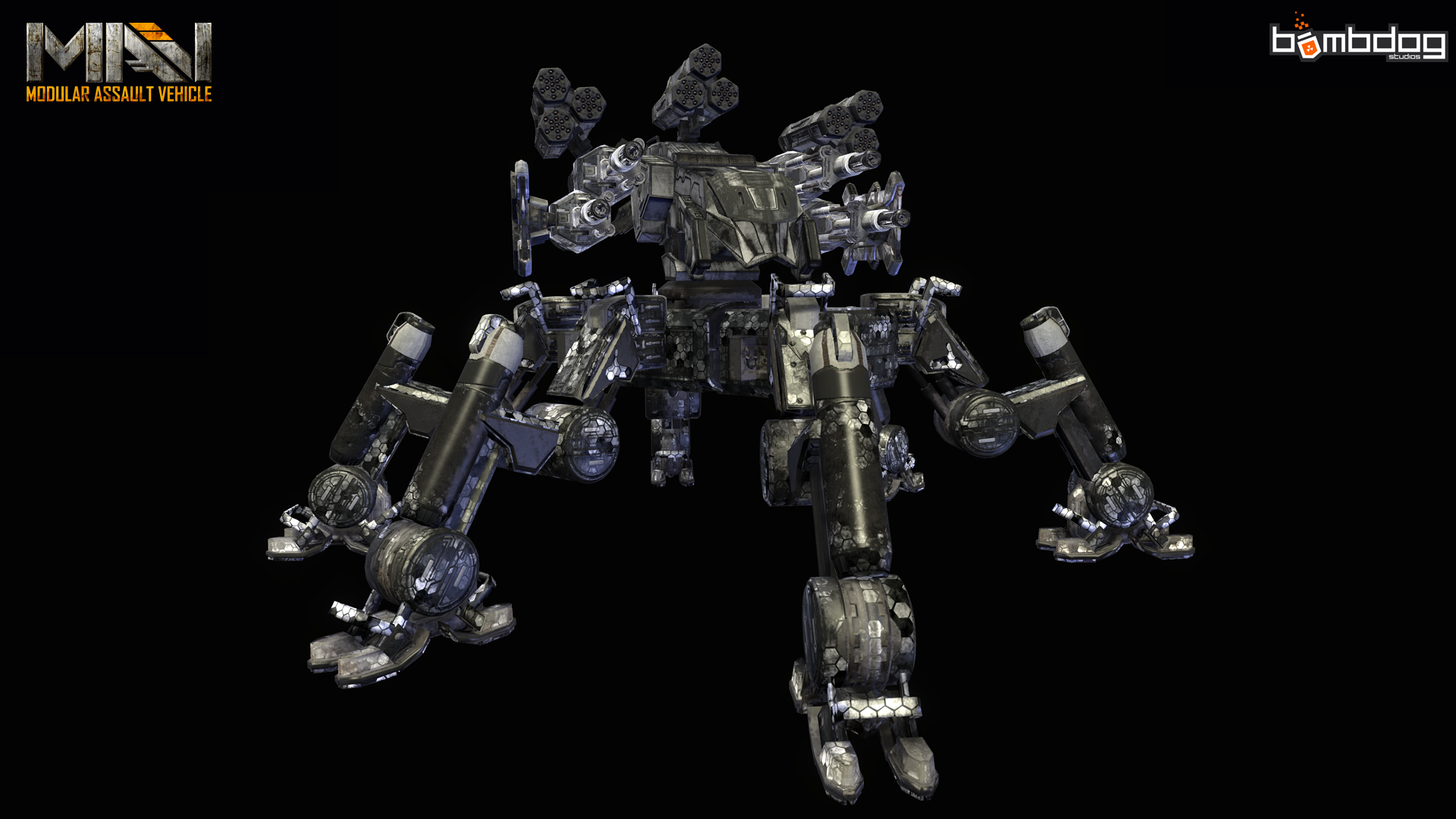 For starters, lets talk about all the new parts! In total there are 14 new parts in the November update.
Cockpits
The iconic 'Hammerhead' line of cockpits by Nakamura Systems has been added to the game.
Cetoaphil – A support cockpit that incorporates technology from FuseCorp to include a full size generator into the cockpit.
Bullnose – A support cockpit that packs more armor.
Mako –  Medium cockpit that drops the generator and packs on the armor instead.
Blacknose – A light weight medium cockpit
Armor
Mobitech has released the Alpine line of 'Offest' armor plates. These armor plates are offer a large surface area of protection giving their weight class.
Alpine 1E – A small armor plate with 2 offset connection points. Designed for covering small, critical parts.
Alpine 3E – The gold standard for armor coverage area. This large plate can offer protection for an entire cockpit or multiple critical areas.
Generators
FuseCorp has seen the need for larger generators come up. To meet this demand that have release 2 different lines of generators, the 'Mg' series and the 'Rh' series.
Mg823 – A bulky, middle of the road generator that has limited connection options.
Mg1680 – The big brother to the Mg823. Doubles the engery output but at the cost of a significant increase in bulk.
Rh1100 – The smallest of FuseCorp's high output generators. They prioritize energy output over all other factors.
Rh2000 – When you need energy and lots of it, you can't beat the Rh2000!
Weapons
Concussion Rockets – These rockets are specially designed to explode with as big of a bang as possible. Originally designed as a less-legal way for police forces to combat MAV's, the don't do much damage but can disorient a MAV very easily.
Vlad, Vlad HD, Vlad 160 – The original of the miners weapon, the mining spike. Harded metal, powered by explosive rams. Extremely close range. Extremely deadly.
In addition, I have added 2 new camo patterns to the store as well as a new game package that includes an exclusive camo pattern!
Changes
There are also several bug fixes and improvements included in the update.
There was a fix to the Camo shader to correctly render camo patterns with 4 colors.  Previously the 4th color would bleed through to the other colors.
Fixed an issue for multiplayer games in which certain variants of howitzers and rockets would do self damage on the first firing of the weapon.
Made some general improvements and fixes for how rockets and howitzer rounds behave when they are reaching the landing point on the firing arc.
Fixed an error with AI reacting too quickly when taking direct shots to the cockpit
In general, made the AI significantly more accurate by reducing the number of near misses they have once they have started firing at a target.
I created a new system for building installer files that allows me to create installers for packages larger than 2 GB. It's also much faster, so the MAV installer will always be up to date.
That's it for this week! I will see you in game!