Hey everyone! I hope you all had a happy holiday! I am still recovering from all the sugar I ate!
Speaking of holiday's, there is not 1 but 2 MAV holiday events going on!
For just logging in and playing MAV between now and New Years Day you can gain 2 new holiday themed camo patterns.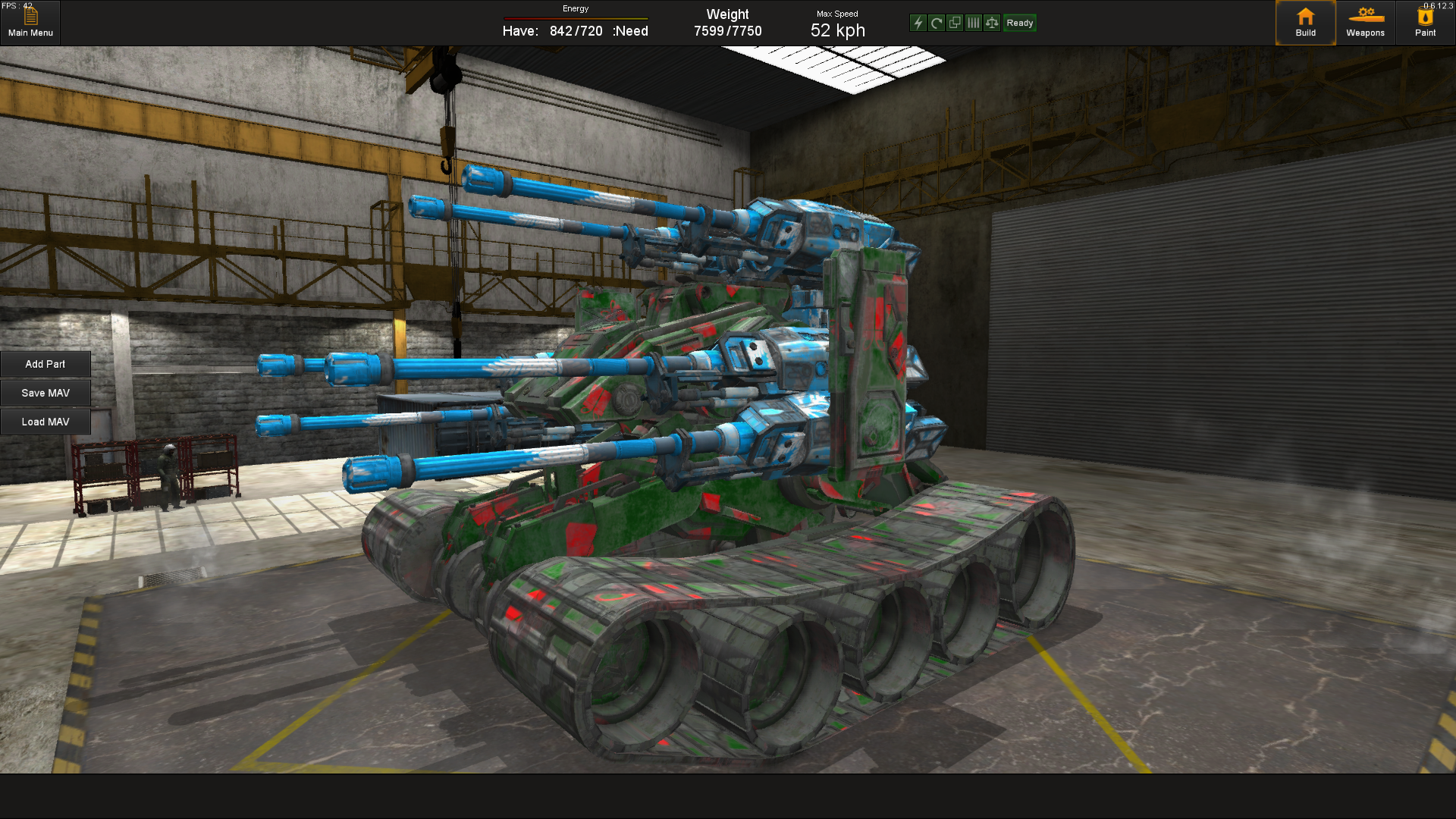 Shown above you can see both the 'Holiday Present' camo and the 'Jack Frost' camo. Put on your winter gear and deliver your holiday cheer in style 🙂
Also, between now and the Chromehounds Memorial battle [Which is January 6th!] you have a chance to win the special 'Celebration Rockets' part! Each time you win a key, the type of key is randomly chosen from 6 different types. MAV community member SergeDavid put together this handy chart to show you what the odds of each drop are.
In terms of general development, I am heads down on the January update and beyond! I am monitoring the gameplay stats very closely to help with my balance update and fine tuning the overall time to kill. The new detailed stats will allow me to parse out which weapon types are being used the most, how much damage they are doing, and even the exact weapon variant being used. This will also allow me to find any gaps, weapons or weapon types that are just not used at all.
Overall, I am very excited about what I have in store for you in the next update!