After continuing to work on the UI, I figured it's time for a bit of a preview!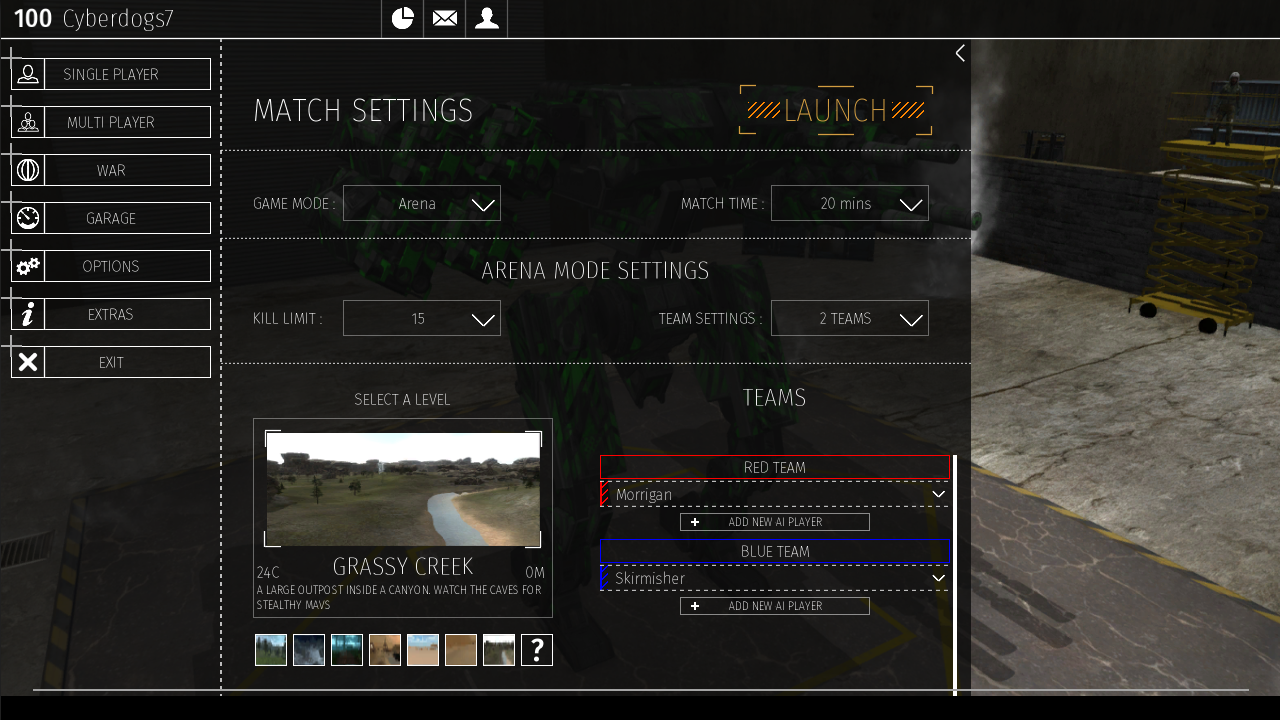 This should give you a good overview of the style that will be present in the final version.
Functionality wise, it's greatly improved from the current version. Less clicks to do the same actions, all while better communicating the functionality to the players.
Also, you might take notice that this screen shot is at 720p and not 1080p. This is on purpose to ensure the text and UI is usable at all screen sizes. This version of the UI will be 'pixel perfect' and will scale the negative spaces to fill larger screens, instead of scaling the individual elements. This means text that is 14 pixels tall, will ALWAYS be 14 pixels tall, no matter the resolution of the player.
Overall, the progress has been slower than I had wanted, but the result is of a much higher quality. Small bugs get fixed as the pop up and code functionality is being added to achieve the end result instead of contorting the result to match the current functionality.
In other development news, the MAV universe is continuing to expand behind the scenes as stories are getting fleshed out and characters are coming alive. I have actually debated a LOT with how these stories will be released. Some of them will be released as independent blog posts, tagged as story posts, and eventually aggregated into a stand alone story page on the website. Some of these stories, or even parts of the released stories, will be released in other ways. If you were a part of the last story release, you have the tools and resources at your disposal to receive and be a part of these stories. If you do not know what I am talking about with this, I am sure the members of the forums will be happy to answer your questions!
That's all for this week! Stay tuned for more updates!