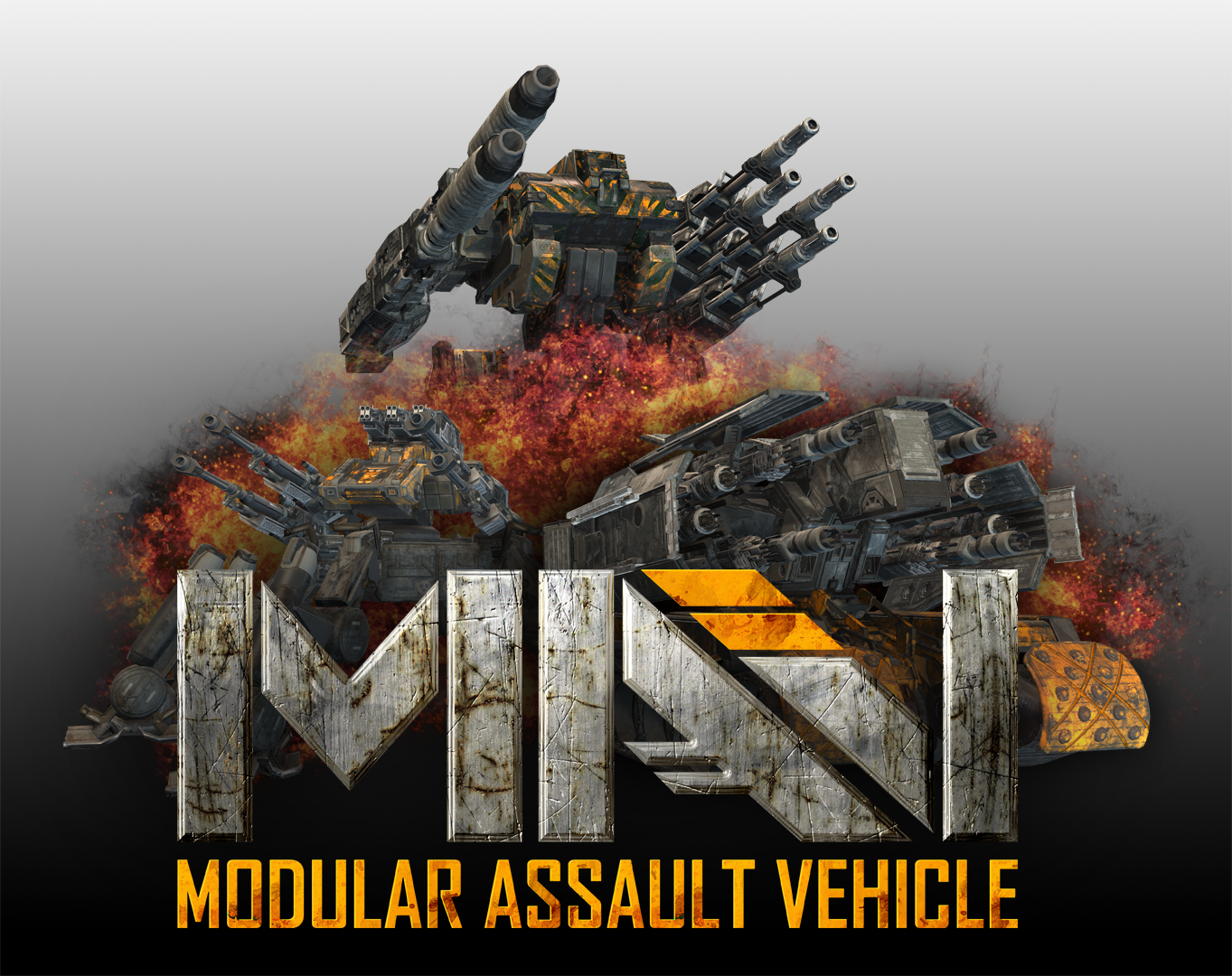 The distant machine gun fire, the Earth shaking booms of howitzers, the roar of a flame thrower. It's coming, it's finally coming! On May 2nd, MAV will launch full force into Beta release!
What does this mean?
For starters, a truly MASSIVE content update! New part stats, new sounds, new VFX, new models, new performance increases, new progression system, new UI, new stability, and new controls to the game modes! All that newness laid on top of the core systems that made us love MAV in the first place. I am genuinely ECSTATIC to be sharing this update with you!
This update has been the effort of months of feedback, bug fixing, extensive testing, and a lot of lost sleep 🙂
Over the next few days I will be putting out more images and videos to show case the update more in-depth, but there is literally so much in it that I can't cover it all in this post alone!
That said, I am putting out the official 'Call for help!' in the marketing department. I need the help of the community to make this update big so all the current owners of MAV will hear about it and join the battle and we can also increase the player base! More players means more awesome multiplayer moments and it also helps support me in continuing to develop MAV!
How can you help?
It's really easy! Just tell everyone one you know about the game! I will make sure the game is worth talking about, but for me to focus on that, I need you, the community, to share it with your friends! Together, we can create an amazing game!
Stay tuned this week, more information and material will be coming!