The summer update is here!
This update is packed with goodness, but the core focus was on overhauling the UI system.
Every ui screen received a complete redesign, along with user testing, to rebuild it from the ground up!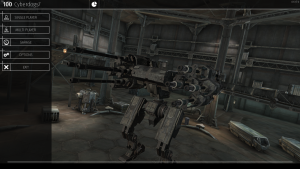 It all starts with a new Main Menu, focused on the core of what MAV is about, awesome looking mechs. The main menu mechs are sourced from the Skynet AI system, ensuring you always get to see MAV at it's best.
Did you notice the back drop there? Yes, we have a new, fantastically modeled and lit, garage model! This will make an appearance in 2 more screens, the Garage and the Pre-game Lobby.
Speaking of the garage, lets talk about the changes in there.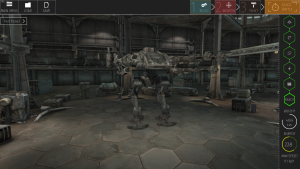 The part panel has been fully redone, allowing a full part browser with better control over which parts are shown. The part stats panel will now show the exact level requirements needed for each part, along with the role types. There has been a change to all the unlocks as well. Gone are the days of 'OR" requirements, ALL the listed levels are required to unlock a part. While this sounds more restrictive, the part unlock levels have been updated to reflect this change.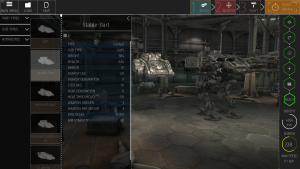 You will also notice the weapon settings panel has received an update. There is now an easy to access guide within the panel it's self, along with more descriptive labels to help explain each buttons functionality and current state.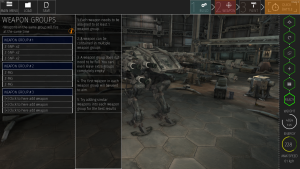 And the studio favorite by far is the new Paint panel! Gone are the days of trying to figure out all the RGB values of the colors you wanted. The new draggable color picker will make getting the perfect color super easy and the auto updating RGB inputs will give you that perfect precision when picking colors! Hovering over the individual parts will let you preview the camo on the mech and clicking the part with paint it.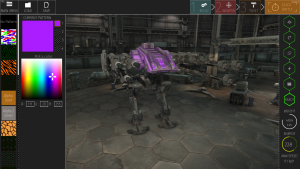 Pulling back out, you may notice a new quick match button in the garage. This will allow you to quickly get into a single player or multiplayer game, directly from the garage. Single player will drop you directly into the pregame lobby for an arena mode game while the multiplayer button will connect you to the first available server for arena mode.
Going back to the main menu, both the single player and multiplayer menus received overhauls. However, a lot of the bigger changes happened in the pregame lobby!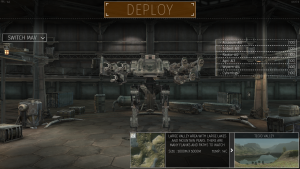 In the pregame lobby the launching of a game is broken into 4 distinct phases. 1 is waiting for other players. Here, you can switch your MAV, check out other players MAVs and wait for more people to join the match. Next is Team setup. For team based games, this is the period in which you can switch teams and talk with your team mates. Next, is map voting. Everyone gets 1 vote to cast against 3 map choices. After the map is selected, you begin prepping for deployment. Here, you can expand out the map to see it in more detail, switch your MAV to fit your team strategy, and plan your routes with your team mates. Once the timer hits 0, you all deploy into the match!
Speaking of deploying, lets introduce you to Tegid Valley, the new Map for both Siege and Arena game types.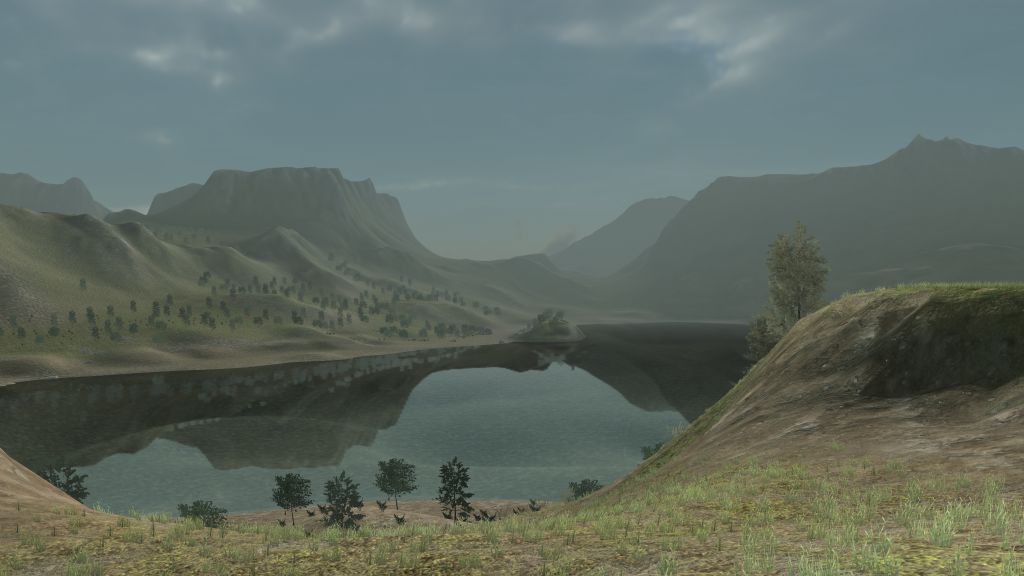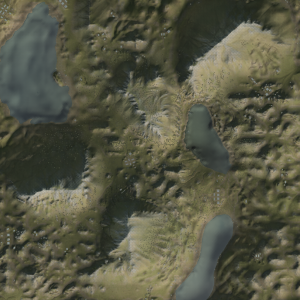 Tegid Valley is a temperate map that brings it's massive size into play. In Arena mode, you have a full 1000m x 1000m play area, riff with hills and ambush points to wage war with your friends. In Siege mode, things really open up. A full 5000m x 5000m map allows advanced team play, with long distance bombardments, sniper battles, and sneak attacks, from many different routes. With a map this size, responding to engagements can be tricky, so having some defenders on your team become a much greater asset!
Along with this, there have been over 372 various fixes, improvements, or squashed bugs!
One last item though! If you head over to your account page you will see the new ability to link your Bombdog Account with MAV Game Twitch app. This account connection will allow you to start to receive in-game rewards for supporting Twitch streamers that stream MAV (all you have to do is watch!) or, better yet, reward you for sharing your amazing gameplay in MAV through Twitch! We will have more information on the roll out of the rewards after PAX this weekend!