Right in time, it's the September update! This on is jam packed, so lets get right into it: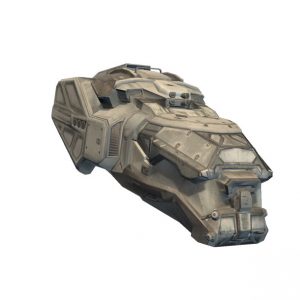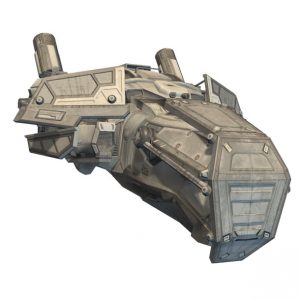 + New Cockpit line from Dynamic Systems Manufacturing
The Bojan line of cockpits represent a world leader in combat cockpits. Noted for their heavy armor, good offensive capabilities, and their ability to run as heat neutral, they have seen wide use in combat. There are 6 variants total, all building on the base Bojan image. These variants add everything from additional armor plating and heavier design, to a build in generator and active cooling functionality. Don't let all that armor get you too cocky though, it comes at a price. The weight to durability ratio is not the best and while there is active cooling, the Bojan line can be very susceptible to being overheated when compared to other cockpits in its class. It's nose forward design can also make it difficult to use on wider base chassis, like the hexapod legs.
* Net code has been updated to allow smoother movement on all clients.
This includes quite a few changes to help with any de-syncing issues as well and should expose a much better play experience for most players. In some high lag situations, players might experience 'skipping' as positions are corrected, but in most ping ranges (50ms-200ms) the experience will be very close to the single player expedience.
* Heat system has received a bit of a rework.
Heat baselines now tend to work more inline with how you would expect (80 heat generated + 8 cooling = 72 total heat). Heat diffusion has increased by 50%, allowing more heat to flow from part to part. Cooling diffusion has also increased, allowing radiators to more directly impact the parts they are attached to. Heat damage has also changed from 1 point per second  per heat over the parts heat threshold to a 1 point per 10 seconds per heat over the threshold. There is also a 'buffer' of 10 heat damage required before damage is started. This allows players to better react to incoming heat damage. To counter this, overall heat 'bleed' (the rate at which heat is dispersed from the MAV) has been reduced. Simple terms: Heat does less damage but heat will take longer to get rid of naturally. A great way to fight this is a fire suppression system.
* Green map Icons were changed to blue
To help alleviate several concerns over color blind friendliness the green team mate icons have been changed to blue.
* Small Improvements
Center line added to player view cone map icon. This should allow you to locate your targets using the map easier.
Blast radius of splash damage weapons added to the part stats
Balance changes
These are the ones I know you are really looking for!
Howie 160 – Increased reload time. Decreased impact force. Increased recoil force
Howie HD – Reload time decreased. Recoil force increased. Damage reduced
Hades – Impact heat increased. Fire rate increased. Ammo decreased. Blast area increased
Centurion – Reload rate decreased. Damage increased. Ammo was decreased.
Ivans – Reload rate decreased. Ammo decreased.
Assault Rifles – Armor increased. Baseline ammo capacity increased. Base durability increased. Base weight increased.
Fire Mines – Impact heat increased. Damage reduced to zero.
Attacker cockpits – Energy use decreased. Weight decreased. Armor increased. Weapons per group increased by 1.
Reverse joint 'Stomper' variants – Armor increased. Aim speed increased. Acceleration slightly increased.
Bug Fixes
Player level is no longer shown in the lobby. Previously it showed as level 100 for all players
Turrets no longer auto die to heat damage in Siege games
Speed stat has been fixed to show as in-game KPH numbers
Siege matches are no longer forced to 10 mins
Bad textures in the garage on certain parts has been fixed
Duplicated fire rate / damage stat has been removed
Duplicated time entries have been removed from match time drop down